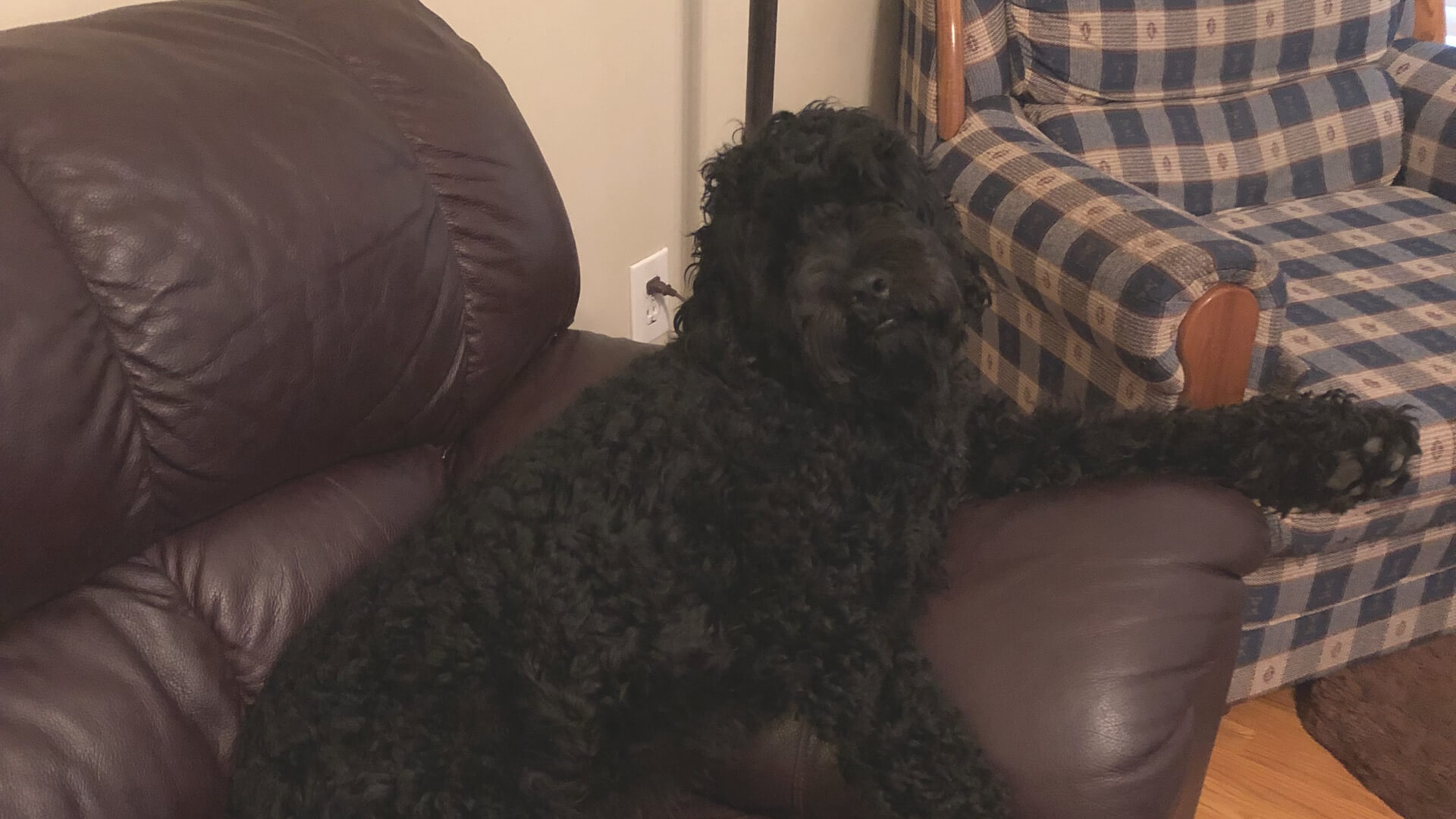 By Ainsley Knight
Service dogs are dogs that are trained to help individuals with disabilities. They have to go through training in order to become a certified service dog. There are many types of service dogs. There are ones for autism and other disabilities.
Oso is my Australian Labradoodle/Autism service dog. I got him on St. Patrick's Day of 2018. We met the breeder in the parking lot of Tractor Supply, and I had no idea that I was about to get my very own service dog. When I first held him, he started wagging his tail. On the way home, Oso was sound asleep, and he was so cute. When we got home, my nanny and grandad came to see him. They loved him. Oso's job is to help me with my depression and my anxiety. When I am upset, I go to him and I hug him to help the sadness go away. Once, I was on the couch and I was upset about something, and I had put my head in my hands, and the unthinkable happened. Oso came up to me and nudged my hand with his nose. I was surprised and shocked at the same time, yet I was proud of my little boy. He has been many places, but he still needs more training to be allowed to go more places, like restaurants and things like that. The places he has been to are Farm Boys, Chick-Fil-A, Tractor Supply, Costco, Publix, the park, Walmart, Lowe's, and Barnes and Noble. Some things that he did when he was little he doesn't do now. For instance, he would bring us his water bowl and drop it, telling us that he was thirsty. Also, whenever I would go in my room to get something, he would start crying, which probably meant he missed me. He wasn't as heavy when he first came home, but now he is very heavy. He is my little superhero. If I hadn't got him, I would have been depressed for a while.
Get the latest ANN content in your inbox!
We will not sell or share your data and will only send you ANN content & announcements.