The positives of an autistic relationship
Yes, people who are autistic can enjoy healthy and productive relationships.
By David Mitchell
My fiancé Vell Baria and I are both on the autism spectrum. I was first diagnosed with autism when I was 17 months old, my fiancé Vell Baria was first diagnosed when she was 5 years old. For the first 18 years of my life, Vell and I did not know each other until we found each other on an autism dating website called spectrumsingle in October of 2016, when I was 18 and she was 21.
We did not start it dating until April of 2017, which was a couple months after we found each other. It was also my last year in high school, she really motivated me to graduate from high school. She motivates me to think independently and supports me on my artworks and on my drawings. She also makes me feel special about my quirkiness and it makes me feel happy.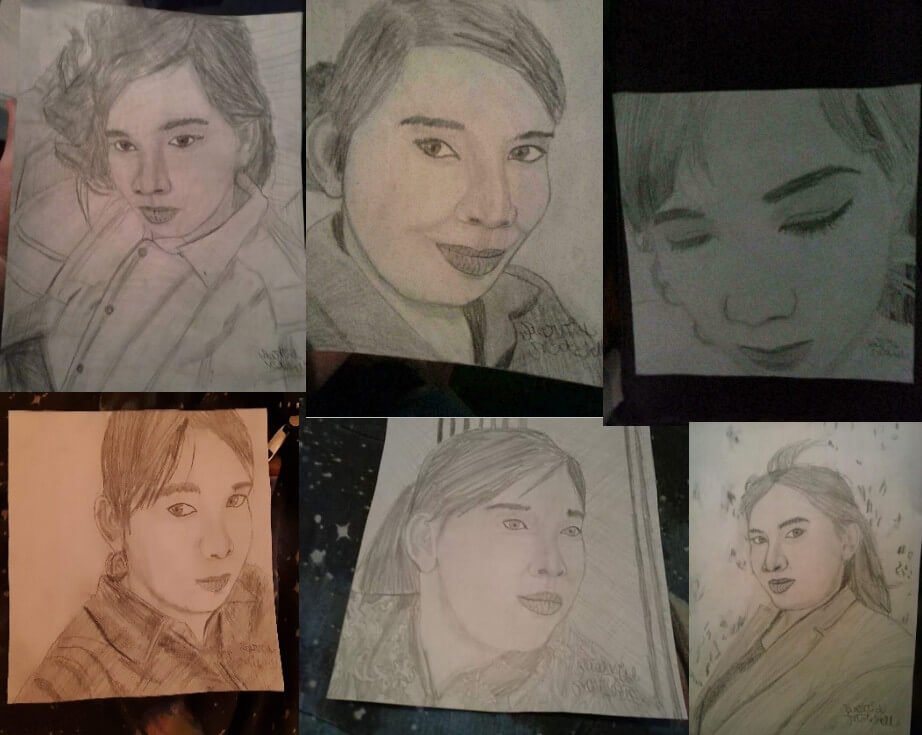 Artworks that I did for my fiancé Vell Baria. Artworks by David Mitchell.
I feel positive about myself when she supports and motivates me when I am feeling down about myself and sad. She is always there for me willing to support and motivate me.
I also motivate and support my fiancé; I make her feel positive about herself. I motivate and support her about her singing, studying, working, and her independence. I also make her feel great about being a motivational speaker.
I motivate and support her when it comes to her studies for college and also motivate her when she's doing a concert. I motivate her when it comes to her being independent and also working hard. I also support and believe in her, that she can do anything she puts her mind to.
I also helped her when she is feeling stressed out and overworked by making her feel better about herself through being positive and supporting her with all my heart.
Video of my fiancé Vell Baria singing. Video by Vell Baria.
Positives of an autistic relationship
There are many positives of being in an autistic relationship. It can make you feel more social and want to talk to other people more. It can also make you feel more open about yourself when you are talking to others on how you feel and makes you feel more like you could be yourself when people are around. It can also make you feel like you are being included. It can make you feel like you can show your real self when you are around others. It makes you feel like you are not alone when there is someone supporting you for who you are, which makes you feel great about yourself. Also, it can help you feel better when you are feeling depressed and alone. It helps you to be less stressed. It can make you feel positive about your quirkiness too and it can also bring a positive outlook on life too.
Every autistic who is in a relationship, engaged or even married, their life and the ways they are living are different from one to another. Nobody is the same, every autistic relationship is special in their own way. Just because you know one or a few autistic individuals, doesn't mean you know every autistic individual. Every person with autism who is in a relationship can be a positive and unique. Every relationship can be amazing, different, and unique in their own way.
Get the latest ANN content in your inbox!
We will not sell or share your data and will only send you ANN content & announcements.