March is health awareness month
There are several different diseases that are brought to our awareness in March, some which includes brain injuries, hemophilia, multiple sclerosis, aplastic anemia and MDS. We also have a week dedicated to endometriosis 3rd-9th. American diabetes alert day on the 23rd. March also represents Red Cross and national nutrition month.
We need to be aware of any warning signs that our body has and get a check up regularly with your doctor. Your body needs to be refreshed daily so it can work properly. Some of the ways to refresh your body is to get plenty of rest (6 to 8 hrs of sleep), relax and try to reduce your stress by listening to music, meditation or work on your favorite hobby, laugh, love, (etc), drink plenty of water, exercise and get proper nutrition.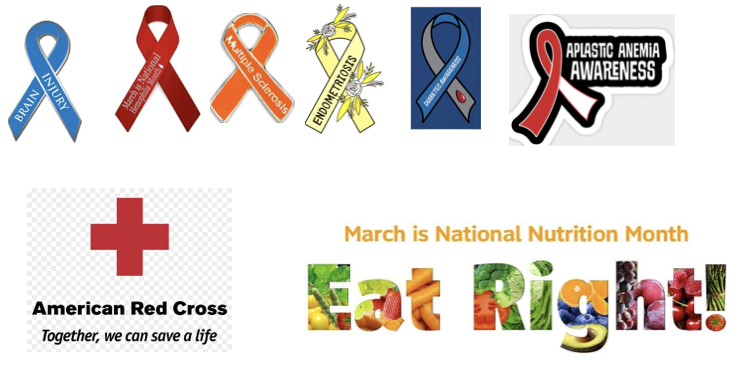 International Women's Day is celebrated on the 8th, of March every year around the world. It is a focal point in the movement for women's rights.

St. Patrick's day is on March 17th, he was a patron saint of Ireland. Born in Roman Britain in the late 4th century, he was kidnapped at the age of 16 and taken to Ireland as a slave. He escaped but returned about 432 to convert the Irish to Christianity.
Leprechauns are actually one reason you're supposed to wear green on St. Patrick's day or risk getting pinched! The tradition is tied to folklore that says wearing green makes you invisible to leprechauns, which like to pinch anyone they can see.
Shamrocks are the national flower/emblem of Ireland. The color of St. Patrick's day was originally blue but shift to green because of Ireland nickname the Emerald Isle, the green in the Irish flag and the shamrock or the four leaf clover. Legend says the each leaf of the clover has a meaning of hope, faith, love and luck.
Daylight saving time is on March 14th,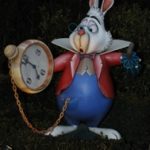 So be sure to set your clocks up an hour!
The first day of spring is on the 20th
Palm Sunday is on the 28th, it is the first day of Holy Week, a seven-day span that culminates the day before Easter Sunday. The feast commemorates Jesus' triumphant arrival in the city of Jerusalem for Passover, where he was greeted by a crowd of people laying palm branches at His feet.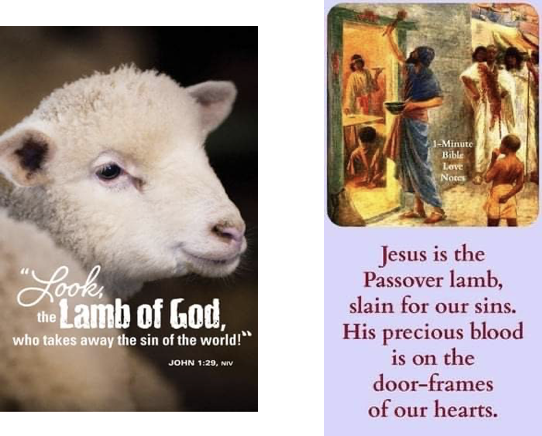 Member of the Month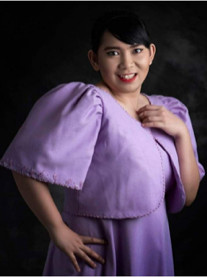 Vell Baria, she was born in Panay city, raised in Makaty city, Philippines. Vell was diagnosed with autism at the age of 3 and didn't have the purpose of what her ambition is in life until she got to perform on stage at the age of 6 in a Christmas play staged by her special school. She started singing at the age of seven as she performed for several autism-related and PWD internationally since 2007. She also ventured into singing in corporate events, and occasionally into the stage theater. She has received award from various competitions in the past. Some of her other interests is doing meditation, yoga, doing contemporary dance, method acting and video blogging. On November 22nd, 2020 Vell married her boyfriend of three years who is also a member of the ANN, David Mitchell.