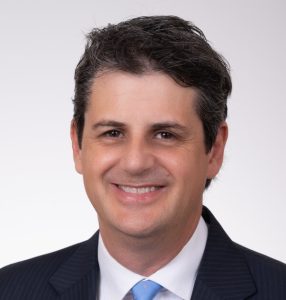 M. Frampton Gwynette, MD
Dr. M. Frampton Gwynette graduated from the Medical University of South Carolina College of Medicine in 2000. He completed both his residency in Adult Psychiatry and fellowship in Child and Adolescent Psychiatry at Cedars-Sinai Medical Center in Los Angeles, California.
Dr. Gwynette joined MUSC's Department of Psychiatry and Behavioral Sciences Faculty in 2006. He is the Founder and Director of Project Rex, a social skills training program that has served hundreds of patients with Autism and their families throughout the state since 2008. Dr. Gwynette is also the Director of the General Psychiatry Clinic within the Department's Community and Public Safety Psychiatry Division. In this role, Dr. Gwynette has administrative, teaching and supervisory roles working alongside third and fourth-year psychiatry residents, clinical faculty, and support staff.
Since 2011, Dr. Gwynette has helped lead both on-campus and community efforts to bring an Autism Center to MUSC. Dr. Gwynette's clinical and research interests include biological and behavioral interventions for patients with Autism. He served as the principal investigator for the Transcranial Magnetic Stimulation (TMS) for Adults with Autism and Depression trial, and a co-investigator for the Learning Enhancement Through Neurostimulation (LENS) study. Dr. Gwynette also recently served as the principal investigator for an internally funded pilot grant studying the implementation of a social skills program using an online social network (Facebook). In addition, he served as a Co-Investigator on the Biomarkers in Autism of Aripiprazole and Risperidone Treatment (BAART), a federally funded, multi-center pharmacogenetic trial led by Primary Investigator Lindsay DeVane, Ph.D.
Dr. Gwynette has served on the American Academy of Child and Adolescent Psychiatry (AACAP) Autism Spectrum Disorder and Intellectual Disability Committee since 2014. He also serves in several other leadership positions in the state, including the Executive Council of the American Psychiatric Association's South Carolina Branch and as the current President of the South Carolina Chapter of the American Academy of Child and Adolescent Psychiatry.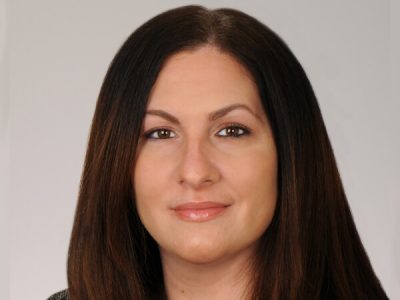 Lisa Ferazzoli, MA, PA-C. LPC/A,
Lisa began working in healthcare in 2002. She graduated from Touro College, School of Health Sciences, in New York, where she earned a degree in Physician Assistant Studies. She is nationally certified by the National Commission on Certification of Physician Assistants. During her career, Lisa has worked both inpatient and outpatient medicine in the New York City area caring for a diverse range of patients. Lisa's passion for providing mental health care and education inspired her to pursue an additional degree and in 2020 she graduated from New York University with a Masters Degree in Applied Psychology; Counseling for Mental Health and Wellness. She completed her clinical training at Tuft's Medical Center in Boston, MA. She is currently licensed in South Carolina as a Licensed Professional Counseling Associate. In 2021, Lisa and her family relocated to Charleston and she joined the Project Rex staff in February of 2022.
Get the latest ANN content in your inbox!
We will not sell or share your data and will only send you ANN content & announcements.